Ayurvedic Skincare Jewel Box
Regular price
Rs. 1,600.00
Regular price
Rs. 1,690.00
Sale price
Rs. 1,600.00
Unit price
per
Sale
Sold out
Introducing Ratna - Your Skincare Jewel Box for Timeless Beauty!

Unlock the secret to radiant and ageless skin with Ratna - a skincare jewel box that offers the perfect combination of anti-aging and sculpting wonders. Carefully curated with the finest natural ingredients, this treasure trove contains three exquisite products that will transform your skincare routine.

Kansa Gua Sha: Crafted from authentic Kansa metal, this ancient beauty tool helps stimulate circulation and lymphatic drainage, reducing puffiness and promoting a sculpted, youthful appearance. Embrace the soothing touch of the Kansa Gua Sha as it glides effortlessly over your skin, leaving you with a refreshed and rejuvenated glow.

Multi-floral Face Mist: Immerse yourself in a bouquet of floral goodness with our multi-floral face mist. Enriched with the essence of handpicked flowers, this revitalizing mist delivers a burst of hydration, instantly energizing your skin. With each spritz, experience the delightful blend of nature's most potent botanicals, leaving your skin toned and invigorated.

Skin Brightening Face Oil with Saffron & Manjishtha: Unveil luminous and flawless skin with our signature face oil. Infused with the richness of saffron and manjishtha, this potent elixir combats dark spots and dullness, unveiling your skin's natural radiance. The lightweight and non-greasy formula absorbs effortlessly, making it an ideal addition to your daily skincare ritual.

Why Choose Ratna Skincare Jewel Box?

- Experience the synergy of three potent products designed to combat signs of aging and sculpt your skin to perfection.
- Crafted from the finest ingredients, our skincare jewels are free from harmful chemicals, ensuring a safe and gentle skincare routine.
- Each product is thoughtfully selected to complement one another, providing a holistic skincare experience that you'll cherish.
- Pamper yourself or treat your loved ones to this exclusive skincare jewel box, a perfect gift for anyone seeking timeless beauty.
 -Embrace the wisdom of centuries and indulge in the timeless beauty secrets that Ratna offers. Discover the joy of youthful and radiant skin with our anti-aging and sculpting skincare jewel box. Unveil your true beauty potential and be the envy of all with Ratna - Your Skincare Jewel Box for Timeless Beauty!
100% Natural | Ayurveda Inspired | Raw & Sustainable Beauty | Cruelty-free | No artificial colors or fragrances | Handmade with Love
Share
View full details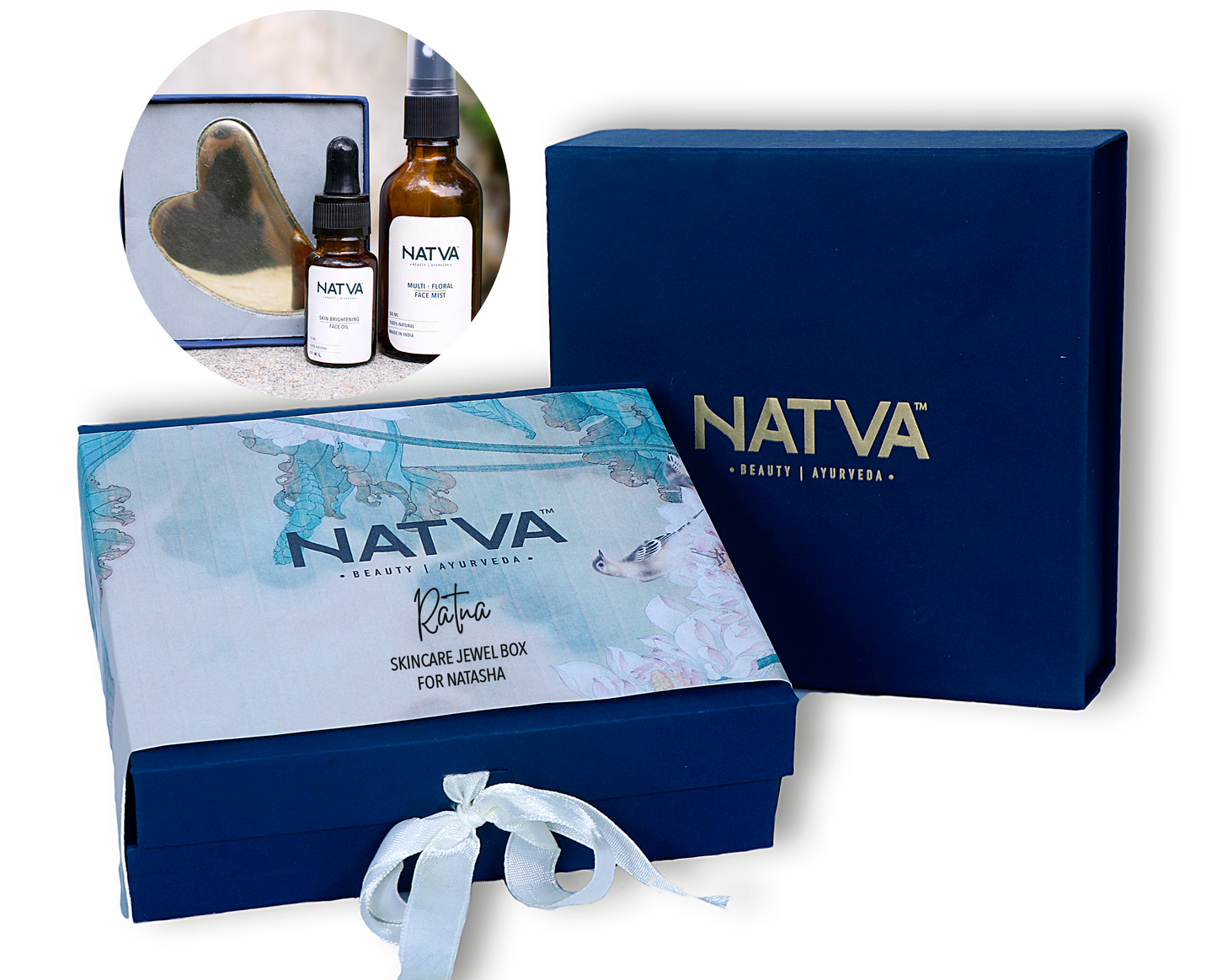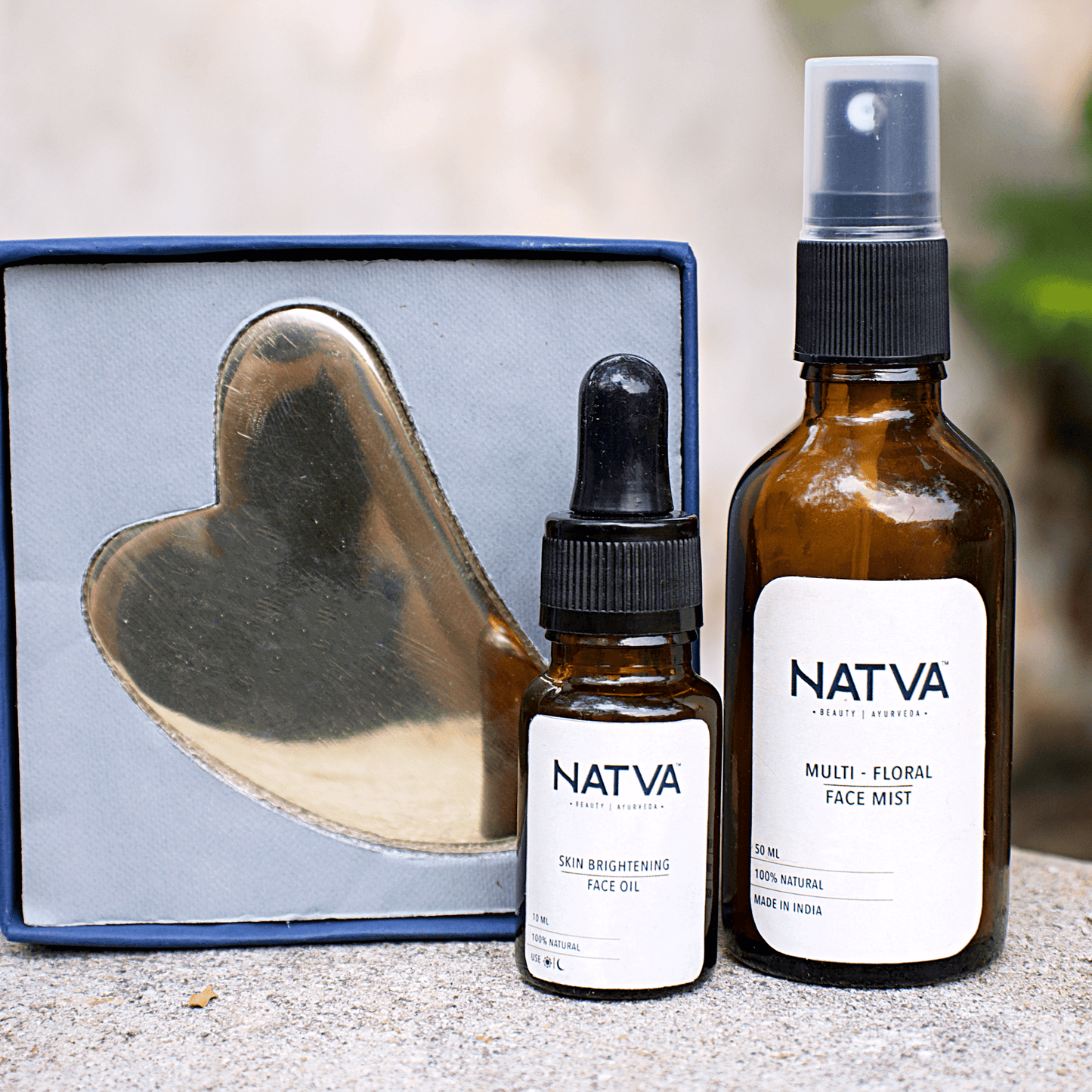 Frequently Asked Questions