Ayurvedic Double Cleansing Kit
Regular price
Sale price
Rs. 750.00
Unit price
per
Sale
Sold out
Introducing "Nirmalya - The Ultimate Skin Cleansing Kit" – Your gateway to Ayurveda-inspired skincare perfection. This thoughtfully curated kit contains a transformative series of skin-cleansing rituals designed to rejuvenate and nourish your skin naturally.

Step 1: Coco Rosy Cleansing Balm
Indulge in the exquisite soap-free cleansing experience with our Coco Rosy Cleansing Balm. Crafted with a blend of luscious mango butter and nourishing rosehip oil, this balm cleanser effortlessly melts away impurities and makeup, leaving your skin feeling velvety smooth and deeply cleansed.

Step 2: Herbal Powder to Foam Face Cleanser
Unveil the true essence of Ayurvedic cleansing with our Herbal Powder to Foam Face Cleanser. Enriched with the goodness of time-honored herbs, this unique cleanser gently exfoliates and purifies your skin, revealing a fresh, glowing complexion. Simply activate the powder with water, and let the magic unfold.

Step 3: Multi-Floral Face Mist
Enhance your skincare ritual with our Multi-Floral Face Mist. Infused with the delicate essence of Lavender & Rose, this refreshing mist acts as the perfect mixer for our Glow Face Pack, ensuring optimal hydration and a radiant glow.

Step 4: Glow Face Pack
Embrace the ultimate pampering with our Glow Face Pack, meticulously crafted with nourishing oats and purifying rose clay. This indulgent pack revitalizes your skin, reducing blemishes and promoting a flawless complexion. Unveil your skin's natural radiance and experience the power of Ayurvedic beauty firsthand.

Why Choose Nirmalya?
Our skincare kit is a harmonious fusion of age-old Ayurvedic wisdom and modern-day luxury. The carefully selected ingredients in each product work synergistically to address various skin concerns, including acne, uneven skin tone, and dryness. Free from harmful chemicals, the Nirmalya kit ensures a holistic approach to beauty, promoting overall skin wellness.

Unlock the secret to glowing, healthy skin with Nirmalya - The Ultimate Skin Cleansing Kit. Immerse yourself in an indulgent and transformative journey that will leave you feeling rejuvenated and renewed. Embrace the allure of Ayurveda and embark on a skincare ritual like no other.
Share
View full details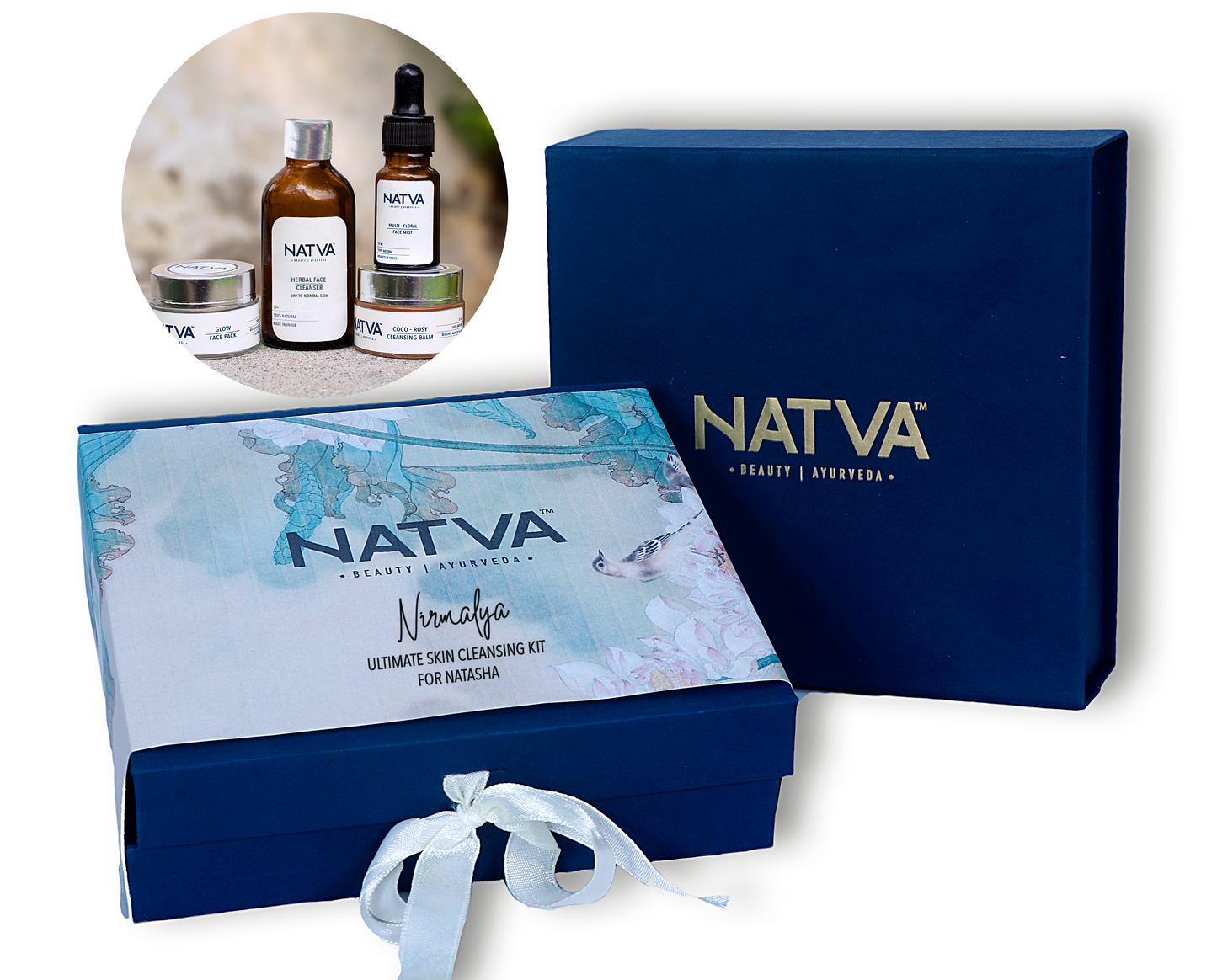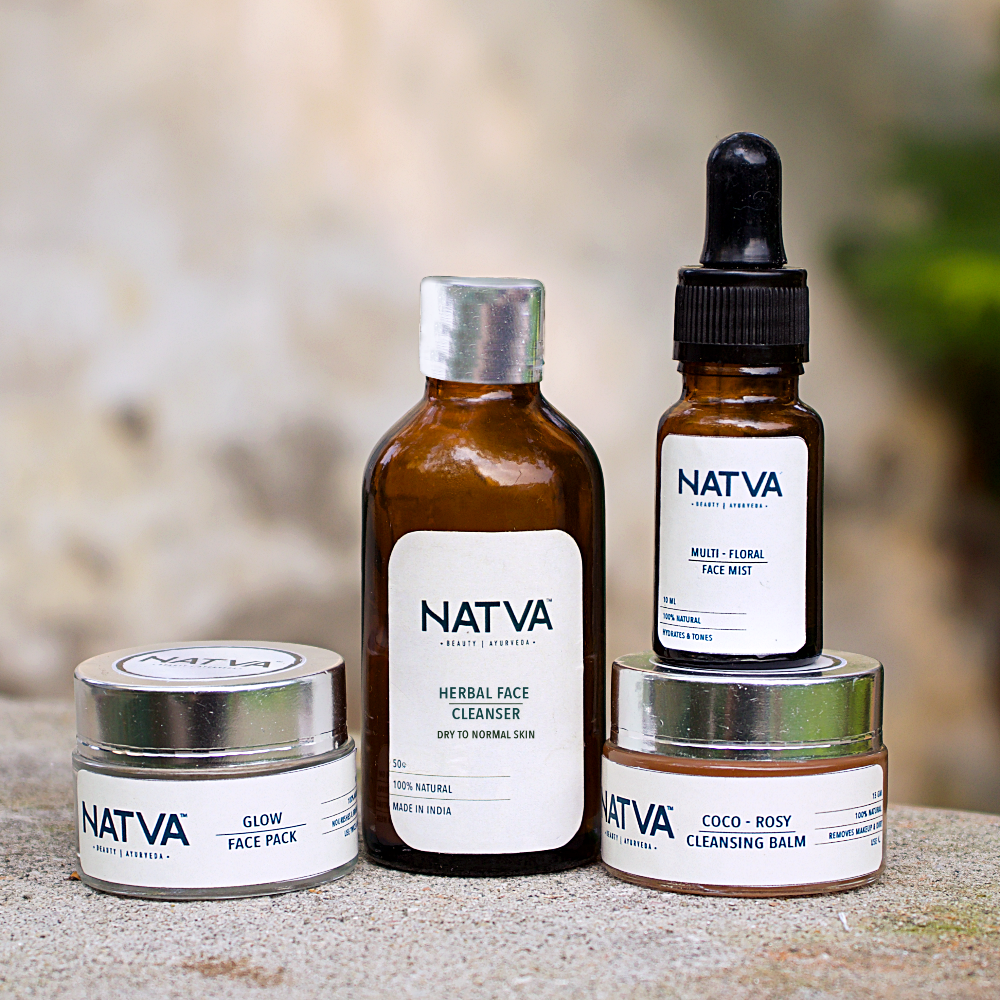 Frequently Asked Questions