Ayurvedic Glow Face Masking Kit
Regular price
Rs. 815.00
Sale price
Rs. 750.00
Unit price
per
Sale
Sold out
Introducing Tejasvin - Glow Face Mask Kit: Your Path to Radiant Skin!

Unveil the secrets of Ayurvedic skincare with NATVA's Tejasvin Glow Face Mask Kit - a curated collection of nature's goodness to rejuvenate and revitalize your skin. Say goodbye to dullness and hello to a radiant, glowing complexion!

Multi-Floral Face Mist:
Enriched with a harmonious blend of handpicked, aromatic flowers, this multi-floral face mist is a burst of hydration for your skin. Gently mist your face to awaken your senses and provide an instant surge of moisture, leaving you feeling refreshed and rejuvenated.

Glow Face Pack:
Nourish your skin deeply with our signature Glow Face Pack, thoughtfully formulated using potent Ayurvedic herbs. This mask is designed to detoxify, exfoliate, and brighten your skin, revealing a youthful glow that captivates. Embrace the power of natural ingredients for a truly transformative experience.

Coconut Shell Bowl:
Immerse yourself in the eco-friendly charm of the Tejasvin Kit with the authentic and sustainable coconut shell bowl. Experience the bliss of applying your face pack with this unique, handcrafted bowl that perfectly complements your Ayurvedic skincare routine.

Mini Wooden Spoon:
Designed for precision and convenience, the mini wooden spoon helps you measure the ideal amount of the Glow Face Pack without any mess. Embrace the elegance of Ayurvedic rituals with this eco-friendly addition to your skincare regimen.

Face Pack Brush:
Indulge in a luxurious and even application of the Glow Face Pack with our soft and gentle face pack brush. This exquisite accessory ensures effortless and hygienic mask application, allowing the rich herbal blend to work its magic on your skin effectively.

Embrace the age-old wisdom of Ayurveda and elevate your skincare routine with the Tejasvin - Glow Face Mask Kit by NATVA. Unlock the secrets to luminous, nourished skin that glows from within. Revitalize your senses and pamper your skin with the holistic goodness of our Ayurvedic masking kit.


100% Natural | Ayurveda Inspired | Raw & Sustainable Beauty | Cruelty-free | No artificial colors or fragrances | Handmade with Love

Reveal your true radiance today! Limited stock is available. Order now and experience the enchantment of Ayurveda with NATVA.
Share
View full details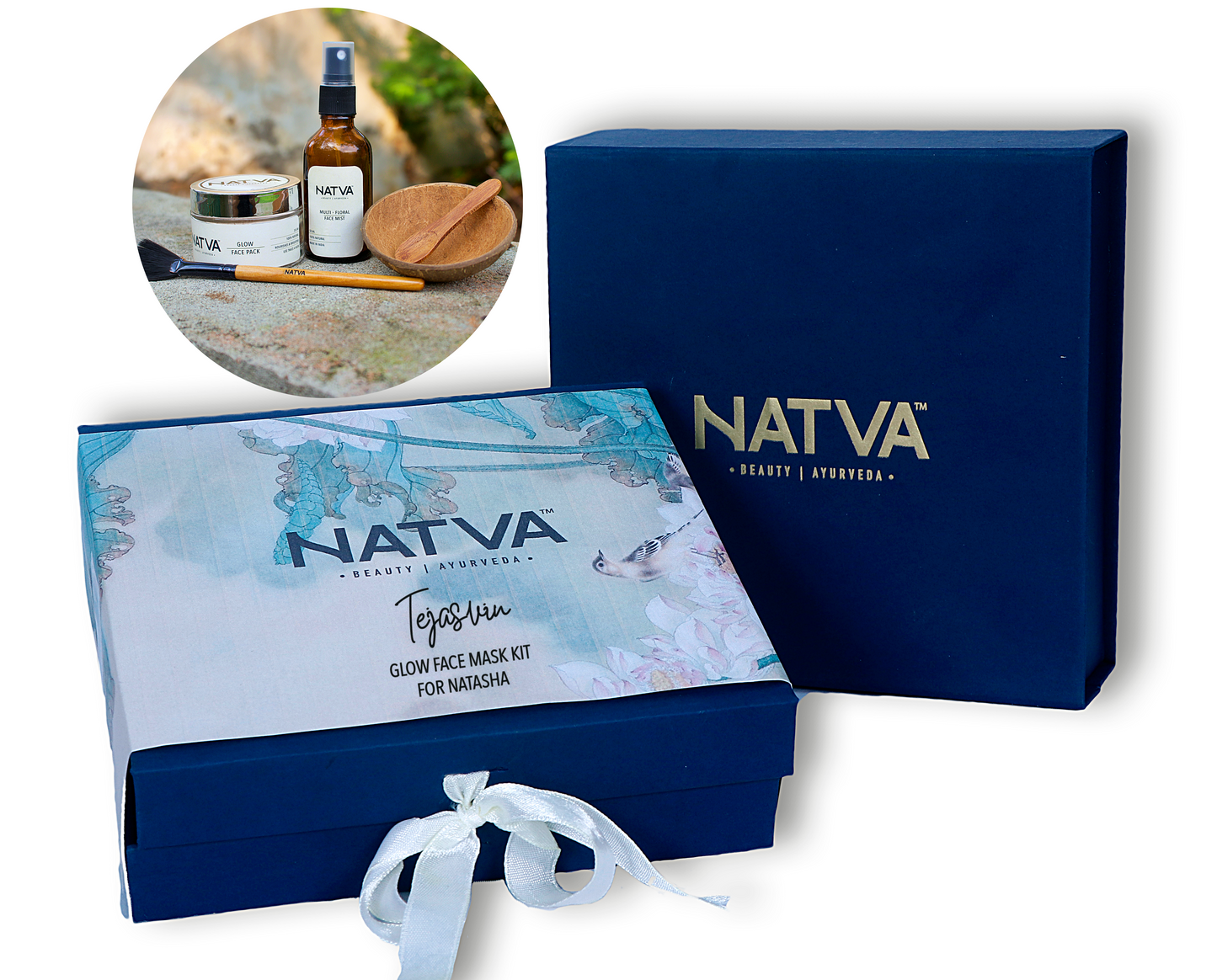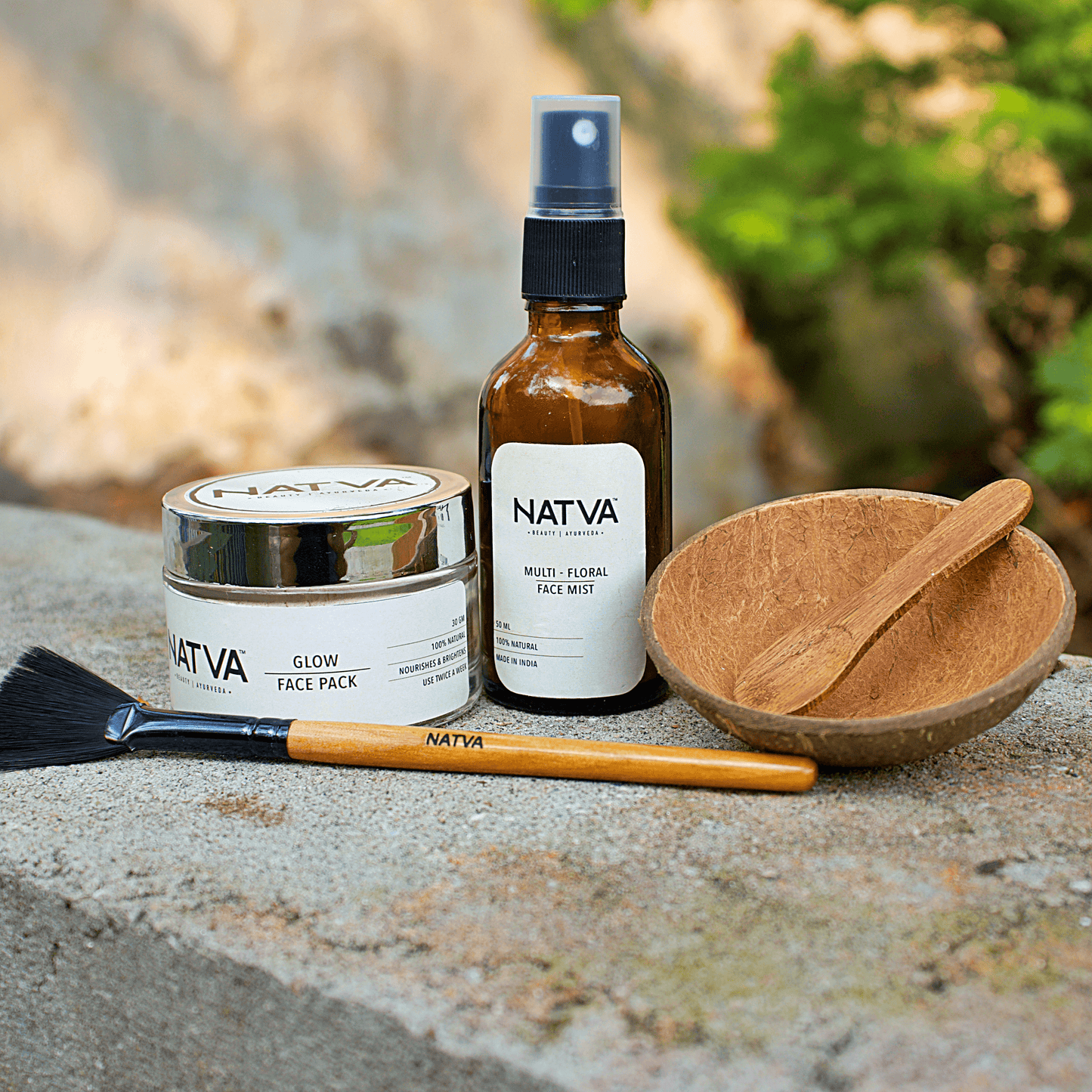 Frequently Asked Questions