Ayurvedic Anti-Aging Skincare Kit
Regular price
Rs. 1,125.00
Regular price
Rs. 1,200.00
Sale price
Rs. 1,125.00
Unit price
per
Sale
Sold out
Introducing the Ojas - Youthful Glow Skincare Kit, your ultimate Anti-Aging solution by NATVA. Inspired by Ayurveda, this thoughtfully crafted kit contains four essential products to help you achieve a radiant and youthful complexion.

Herbal Soap-Free Face Cleanser For Mature Skin:
Start your skincare ritual with our gentle and effective Herbal Soap-Free Face Cleanser. Enriched with Bibitaki & Lotus, this cleanser deeply purifies your skin, removing impurities and excess oil without stripping it of its natural moisture. Experience a refreshing cleanse that leaves your skin feeling soft, supple, and ready for the next step.

Smoothing Face Scrub with Rose & Lemon:
Reveal your skin's true radiance with our Smoothing Face Scrub made with the goodness of rose and lemon. This exfoliating blend gently buffs away dead skin cells, promoting cell renewal for a smoother and more refined texture. Feel the enchanting aroma of roses envelop you as the scrub unveils a fresh, youthful glow.

Anti-Aging Face Pack with Sandalwood & Manjishtha:
Nourish your skin deeply with our luxurious Anti-Aging Face Pack made with sandalwood and manjishtha. This potent blend of Ayurvedic herbs works harmoniously to reduce fine lines, firm sagging skin, and enhance your skin's elasticity. Experience the centuries-old secrets of Ayurveda as your skin receives a renewed and youthful appearance.

Skin Brightening Face Oil:
Complete your skincare routine with our Skin Brightening Face Oil. This exquisite blend of Saffron, Calendula & Manjishtha, enriched with powerful antioxidants, helps to fade dark spots and uneven skin tone. Witness the magic of Ayurveda as your skin glows with a newfound luminosity.

Our Ojas - Youthful Glow Skincare Kit is a perfect amalgamation of Ayurvedic wisdom and modern skincare innovation. Embrace the NATVA difference and rediscover your skin's youthful radiance. Unveil the timeless beauty within you with our holistic and effective anti-aging skincare regimen.
100% Natural | Ayurveda Inspired | Raw & Sustainable Beauty | Cruelty-free | No artificial colors or fragrances | Handmade with Love

Unlock the secrets of timeless beauty today with the Ojas - Youthful Glow Skincare Kit by NATVA. Order now and embark on a journey to a revitalized and youthful complexion.
Share
View full details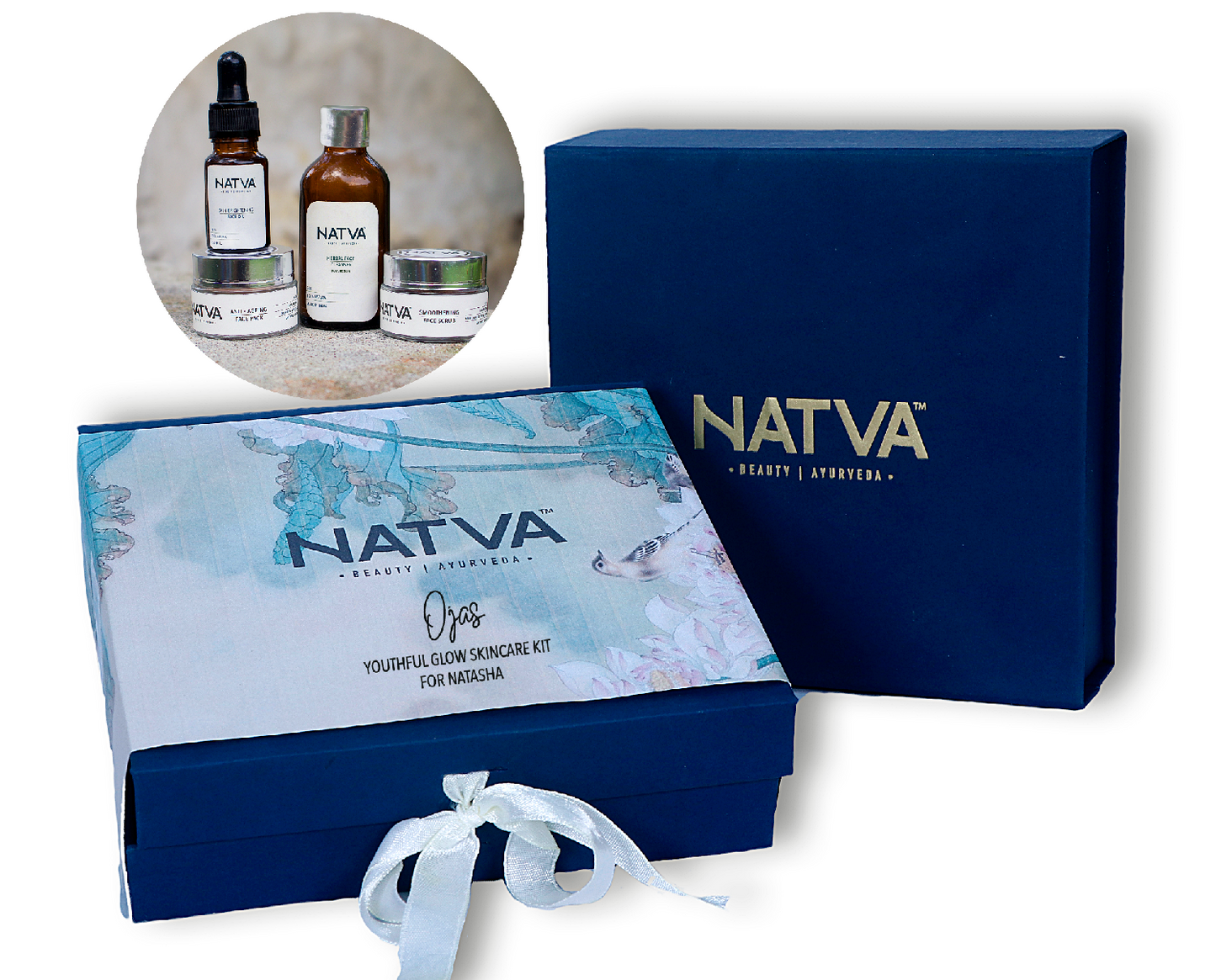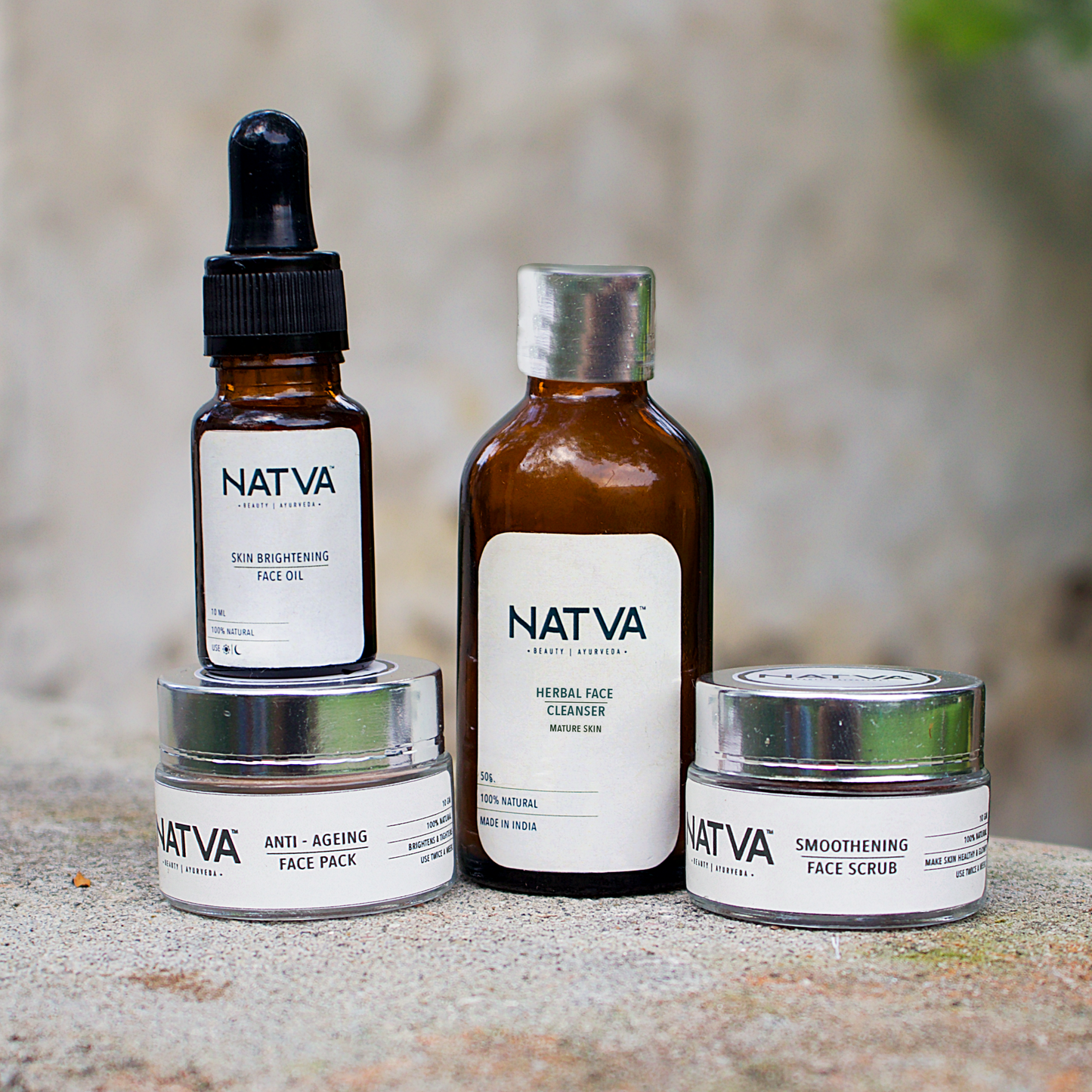 Frequently Asked Questions