Natva Skincare is a progressive brand that draws inspiration from the age-old insights of Ayurveda, combining it with current science to deliver a truly unprecedented skincare experience. Our main goal is to provide you with a comprehensive approach to skincare that protects both your skin and your well-being.

At Natva Skincare, we acknowledge that nature has its own way of unlocking the ultimate excellence that resides within each of us. We harness the power of Ayurvedic spices, strong plant extracts and pure medicinal balms to create our products, guaranteeing that each ingredient has been painstakingly selected for its unique benefits and restorative properties.

We understand that everyone's skin is new, which is why our products are thoughtfully created to address a variety of skin concerns and types. Whether you're looking to improve your general glow, soothe delicate skin, or fight the signs of maturing, Natva Skincare has the ideal answer for you.

Natva Skincare focuses on sustainability and ethical practices. We strive to limit our ecological impact by bundling recyclable items through our production network and minimizing waste. Furthermore, we support fair exchange practices and work closely with neighbourhood networks to carefully source our fixings.

When you choose Natva Skincare, you embark on a journey of self-care and self-disclosure. We welcome you to immerse yourself in the tactile feel of our items, which are created with devotion and implanted with the essence of Ayurveda. With Natva Skincare, you can embrace the ageless insights of Ayurveda and reveal the innate excellence of your skin in general and comprehensively.

Indulge in the tremendous power of Natva skincare and experience the amazing results that premier nature-powered Ayurvedic skincare can provide. Your skin deserves nothing but the best and most lasting care and Natva Skincare is here to lead you on the path to healthy, glowing and adjusted skin.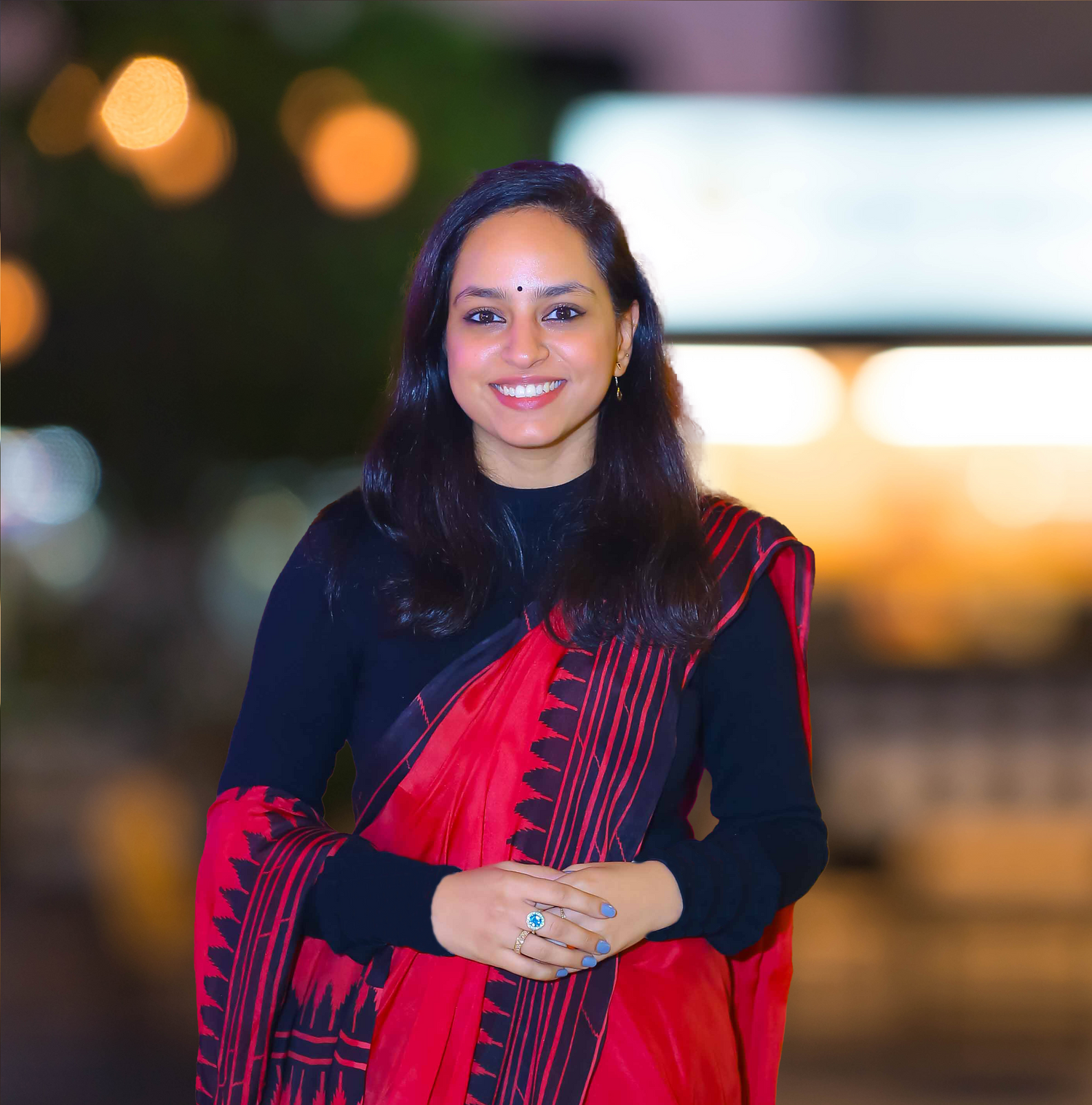 Know The Woman Behind - ANANYA GABA
Being an introvert, she observed everything around her and loved spending time all by herself creating beautiful things. She used to pay attention to her mother curating skincare and haircare treatments just from their kitchen ingredients, how she would precisely mix the ingredients and the GLOW afterwards used to be amazing.
She explored her interest in the Ayurveda, studied & applied her mother's secrets to clean & sustainable beauty & with their love for nature and with the love of her mother, Natva came into existence